Understand the life of a YouTuber and How to make this work in your end.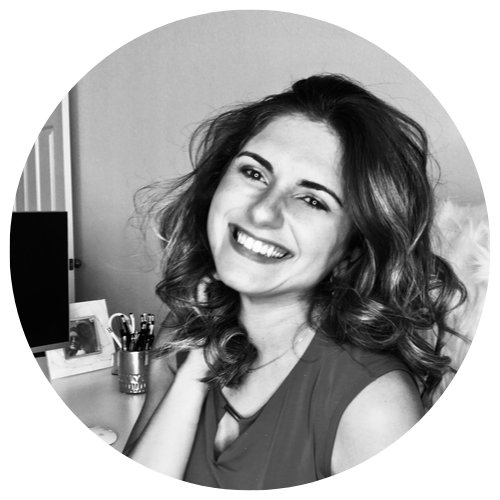 As a social media expert and running a marketing business I want to start from somewhere. So I chose YouTube Channel. Sounds crazy, but I asked myself how to start on YouTube? 
During the process, I discovered that YouTube is one the easiest tool for me to manage. However,  it is so big and powerful to the point that it makes everything else harder. In other words, It is a very time-consuming platform. 
I was curious to see how would that work out for me. In time I came to find out that YouTube is one the easiest tool for me to manage in terms of SEO. While I was working a full-time job I was recording and editing videos on my own. The content, the strategy, and the ideas it was quite overwhelmed but I have managed quite a few videos. 
I have decided to start my career on YouTube without a plan, strategy in place. I wasn't sure what I want my YouTube Videos to focus on – So I had different content rolling, unrelated to the marketing field. All these topics were related to health, trips, and life experiences in Austin, TX. 
In other words, I was shooting videos to attend everyone's needs but I wasn't aiming to focus on what are my passions and the real thing I desire to do for life. It was a quite off direction. 
Despite the 40k views, I got in the past. I had to remove the videos and make a huge commitment to niche my channel. Therefore, If I decided to keep the videos, my account could be flagged because talking about everything in one channel is not good and the odds will be more against me than in my favor.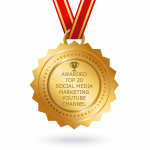 The most important learned lesson is to have a NICHE. 
Once I paid to my channel audit I learned that deleting would not be the answer. Niching It made my work much easier. After that, It was easier to set up goals and finding tactics. 
I know I had over 20k views, subscribers, but I had to make my channel much more practical and I was not afraid of losing followers and views. 
Here are the top 3 wrong ways to start a channel. 
❌BE POPULAR
❌MAKE MONEY
❌BE JOBLESS AND BELIEVING YOU CAN BE A SUPERSTAR. 
Of course, none of these were in my mind. It would be very unreasonable to reach this illusion.  
 I just felt like it was more of a self-test driving. After much consideration, I pulled the plug and refreshed my channel.
"All I want is to help people doing the right thing in Digital marketing. I want people to grow bigger and better in their craft."
I am proud of making 34 videos and get few views. I am sure I didn't get all the thousands of views I got in the past. I was satisfied with the results. It has been a great practice. 
During the work, I learned that t
he world of social media is always changing. If you want to start on YouTube, you would have to put marketing efforts and well-done production.
YouTube and any other social media channel will leverage the higher power. True fact! Money, time, and investment is what makes people win this game. 
In the past, you need to have a phone with a camera, and yourself. Today you need a good camera, personality, production, and SEO Expertise.
This doesn't mean production is part of an algorithm but at times it sounds like it is.
Marketing is a competitive industry to get a job or to express yourself online. Someone, somewhere has a YouTube channel and the ones who know how to use youtube to their advantage are having a successful ROI.
Most of these successful YouTubers  have a great background in education and resources
If You don't have the perfect ROI. You can outsource tasks such as Video Editor or YouTube SEO Expertise. Such resources might help you stay consistent and feeling less frustrated.
YouTube takes time. I recommend taking slow.   
If you want on YouTube make sure you make up your mind. Ask yourself what you want to take from doing this. It might going to cost a lot.   
1. You can help others, be informative, and don't expect anything and keep going. OR 
2. You can put all your cash resources towards a higher production and win the game and deal with the results. 
Most
 important, time will teach you how to use youtube better as you move forward. You can't win everyone's heart either. You cannot make everyone love your channel. Despite going above and beyond you will have to accept where you are standing. 
As of 2019, more than 31 million YouTube channels out there. The number of channels is growing strong: last year it grew more than 25%. 

People all around the world are creating a YouTube channel, and uploading 500 hours of video every minute

. 
You have to accept the level of difficulty and learn about it. 
Remember that you have better places to win the game if you feel like YouTube isn't caught up for you. 
YouTube isn't for everyone. I grew my Instagram account much faster than YouTube. In the short term, I can grow any other account faster than YouTube. Why?  
Takes a longer time than posts and often position yourself in different ways. 
while on other channels you have different options and ways to use the content. 
Becoming a popular YouTuber is near impossible, average 2% gets to succeed. 
For Instance: I get higher views when I upload the videos on Facebook.
I have 
directly
 uploaded the video on Facebook and got better results. –  While on YouTube I get slow views.  It is worthless keeping pushing.
Facebook if I see I get much faster views in short term comparing to YouTube. Takes years to build views on YouTube. Of course, it is a way to master this. As I mentioned before you need the right resources for it and be good at it. 
So take the opportunity to create your videos and share on other channels of your choice. Most platforms today can do some type of video, stories, and lives. 
This is 
just
 my story but I prefer to be more realistic than an illusionist.
The algorithms are different for each social channel. Focus and invest your energy in what works for you.  
1. Is this for me or my business?
2. Do I want to be popular or help others? 
To win the YouTube game get yourself prepared mentally first. 
YouTubers tend to experience stress during this process, some give up or take breaks. It is up to you how are you going to manage the stress part. 
Often playing comparisons makes you feel overdoing and ending in putting in higher burnout. 
However
, this is a great way to get to know yourself.
Conclusion
Above all, everyone's experiences will be different. You should give all you got to experience for yourself. To Win the YouTube game you need to Keep in mind you have to start small, and remember the following things: 
Prepare yourself mentally, 

emotionally

 and 

financially

. 
At the end of the day if you don't feel like continue on YouTube try other ways.
Share your videos on other platforms if videos aren't for you. Try blogging, stories or even short video posts. It always a way to find success in what you love to do.
When marketing on social media channels try what is best for yourself and stay realistic and authentic.