Owners and chefs Robinson started his culinary career at one of the best Brazilian steakhouses in town before deciding to embark on a mobile adventure. Espadas de Brazil was born of a dream to provide Austin with an excellent dining experience and authentic Brazilian cooking. Known as the first rides on wheels in Austin, Espadas de Brazil serves the best beef to all meat-lovers in Austin. If you're a meat-lover that wants to try something different, Espadas de Brazil will definitely something to excite your palate. Their signature dish is a spicy garlic picanha, a top sirloin steak cooked to order, and it's bound to delight. If you're really hungry, try the Rio de Janeiro, made of four types of meat – pork, chicken, steak, and sausage – served with either rice, beans or fries and a side salad. It is perfect for sharing or perfect for one very hungry meat-lover. If you want something smaller for lunch, there are also sandwiches that bring the flavor of Brazil to some old time favorites. Whatever you have for your main course, make sure you leave some room for dessert. The tresleches cake is declicious, and you really wouldn't want to miss out.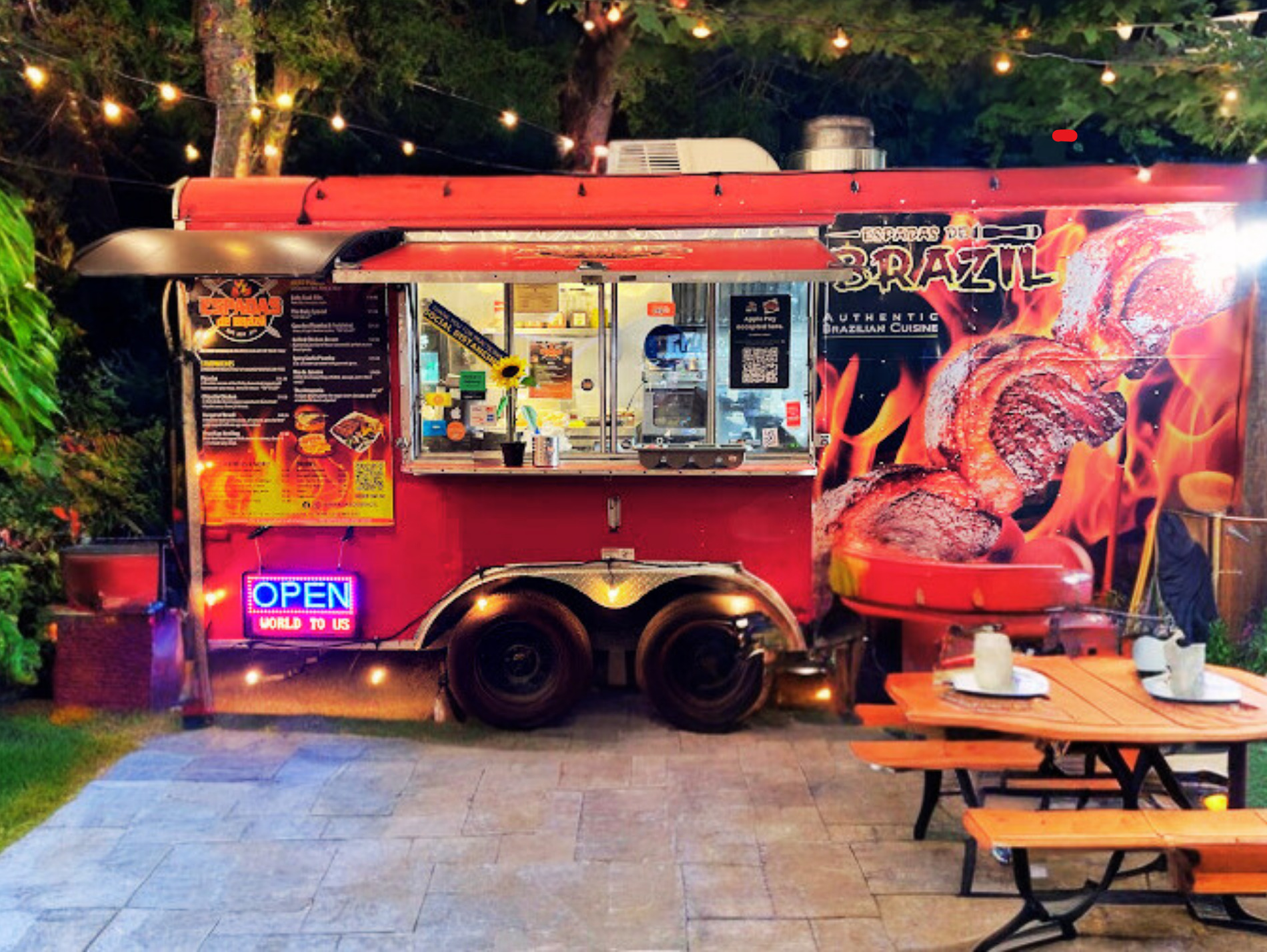 Espadas de Brazil embarked on its journey in 2017, establishing a strong presence within the culinary landscape. However, despite its initial success, the brand faced several significant gaps in its operations:
Marketing: The absence of professional marketing expertise resulted in missed opportunities. The brand was not effectively communicating its unique selling points, thus failing to capture the attention of a broader audience. This limitation translated into slower growth and missed revenue potential.

Customer Service: Espadas de Brazil recognized that its customer service fell short of delivering the exceptional dining experiences it aimed for. Customers might have left with a good impression of the cuisine, but the overall experience was not optimized, leaving room for improvement.

Event Marketing: Without a strong event marketing strategy, the brand struggled to generate excitement around special occasions. This lack of visibility led to underwhelming turnouts at events, impacting revenue generation and community engagement.

Social Media Strategies: In the digital age, a robust online presence is crucial. Espadas de Brazil's limited presence on social media meant missing out on a powerful platform for customer interaction, engagement, and brand promotion.

Content Creativity: The constrained creativity in content creation hindered the brand's ability to tell its story effectively. This translated into missed opportunities to showcase its unique offerings and engage with its audience on a deeper level.
Launch dedicated Instagram campaign for new location grand opening.
Create countdown post series to build anticipation.
Share behind-the-scenes glimpses of new venue preparations.
Use local hashtags for community engagement.
Share teaser videos and photos of new location's interior and exterior.
Spotlight key features, decor, ambiance, and special amenities.

Introduce exclusive menu item for new location.

Collaborate with local influencers or businesses for cross-promotions.
Share user-generated content (UGC) from locations.
Create location-specific Instagram Stories with geotags and stickers.
Encourage followers to tag friends in the comments for word-of-mouth.
Promote pre-launch event for loyal customers at new location.
Use Instagram Live for virtual tour of the new space.
Share stories of transition from old location to new.
Create event-specific hashtag for buzz and UGC.
Showcase catering services through professional photos at events.
Highlight testimonials from satisfied catering clients.

Feature catering-related content regularly.

Launch UGC campaign for customer dining experiences.

Share UGC on profile, giving credit to creators.

Maintain a consistent posting schedule, at least 3 times per week.

Respond promptly to comments and messages for engagement.
Utilize Instagram Stories for daily specials, behind-the-scenes moments, and polls.
Monitor strategy effectiveness through Instagram Insights and make necessary adjustments.
Build a new brand website
The future of Espadas de Brazil, if it continues to excel in social media marketing and maintains its commitment to delivering exceptional culinary experiences, looks incredibly promising. With a growing online presence, engaged customers, and a strong brand identity, Espadas de Brazil is well-positioned to expand its reach, increase revenue, and solidify its status as a dynamic and customer-centric brand in the culinary industry.