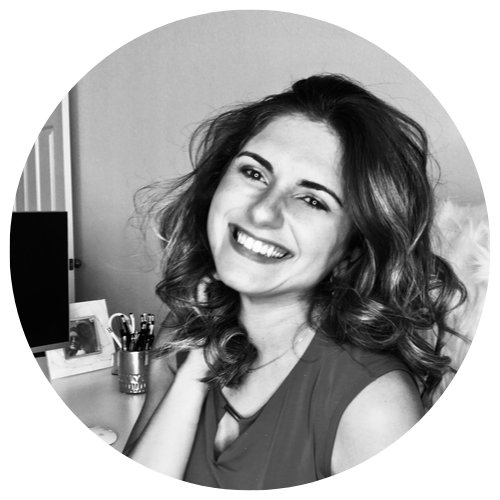 One big challenge for small businesses is to actually attract the right audience. Lots of people who create a business social account ends up doing things that are not allowed.
Such as buying likes, buying followers and putting money in hands of bots and strangers.  At the end of the day, you are losing the money and running lots of risks.
If was true in fact that was the way to win the social world, marketers were suggesting to do so but it is the way around.
In my 3 years working at Facebook, we never had a way to know if someone bought or worked hard to get followers. I can tell you the low post counts with a high level of followers is one way to spot the ghost. 
Let's be honest, it isn't a brainer to figure this part out. Let's dive in the ways to make all about your audience instead. 
Get Audit Services
Most of my clients have hired my Audit Services because they want to know what is right or wrong with applied marketing efforts.
A well-done Audit provides me with lots of information.   All the data pull, read, analyzed and explained. Audits are an open book of the life of an account in social media.
A high number of the wrong audience found in these types of Audits are the basic proof of waste money and time.
Accounts like this get deleted, punished, or removed and disabled. Once you get your FB account disabled. You are done and doomed. You might need to start all over again.
Don't get your hopes up when someone DM you with a " too good to be  truth " offer.
Be legit, unique and reach out to the audience as your brand's voice and consistency.
Understand your Audience and Where they are traveling around.
This is critical no matter what kind of marketing strategy you come up with.
You might create the most beautiful Instagram content in the world but if it doesn't appeal to your target buyer, what's the point?
Every content you post has to bring value.  Needs to activate some reaction behavior on your audience.  Which means keeping your audience updated on the industry, products, or sales. Simple educate your audience with your products or services. Entertain them with social content that connects to your bran. Even better, informing them of related topics.
Follow the rule 70/20/10
70% Be Social
20% Promo time
10% Sale Time
Remember you can use all options or one of them.
Take the time to find out who is your audience, and what they would like to see, learn and gain.
If you are using Instagram for marketing you need to consider whether they are potential buyers or can help you build your brand in some way.
Back in 2017, I was with 166 followers on my Personal IG account which was personal. I converted to a Business account and gain 3x the number.
Instagram is becoming one of the major apps today. Facebook decided to take full ownership of Instagram and now things are moving.
We all know the Facebook  is not as used to be in the past. Today facebook is focus on groups. It is not much of pages anymore. I see that despite the brand size is not going to make a difference. 
Facebook is about pay to play! 
One of the reasons Instagram is growing fast is that so easier platform to stay engaged and is mostly visual and is growing for several reason.
 I bet that the 2B users on Facebook are no longer 2B. Instagram what it was 200 million users today is above 300 million users but  12% of this users are fake and this data was found by The Good Company influencer organization. 
Soon these platforms will present new features and changes.
You as business owner needs to move along with the changes.
A lot of people are transitioning and going along with transitions so as your own audience. When problems with Facebook rises the users tend run away for safety.  It is up to us to stay open for changes or build better strategies to support your goals. 
How can you stay on track with your audience, and understand your audience in a better way?
Try Instagram Insights
Check it out @milacfontes has tons of tips and advice to stay in check with the trends. Now I do have a new account @cfdigitalmkt 
My goal is to support small business owners and avoid common problems in digital marketing that I often see they are experiencing. 
The truth is that no one knows your audience better than yourself but with a full audit report you have a better in depth vision of what is your audience are and who are they. 
Your Audience is like your second family!
Understanding and targeting an audience is a not easy task. Can be confused to really tap into their minds. You need to put yourself in their shoes and pretend you are like one of them. Often marketers like me have tools to get the job done. 
When checking the analytical tools on your Instagram or Facebook. Check out for:
Impressions: How many times your content was viewed
Reach: Total number of unique accounts that viewed a piece of content
Website clicks: How many clicks the link in your business profile has receive
Follower activity: How often your followers are on Instagram daily
Video views: How often your video content has been viewed
Saves: How many people have saved your posts
Insights also include demographic information, so you can see where your followers come from, their age, and their gender.
With this, you'll have plenty of information about your existing Instagram audience.
You can also check it out squareloving. They have changed few things but still a good tool to consider.  
You can simple go direct on your Instagram insights if you have a business account, most of the third-party platforms for Instagram Data reports are just a shared API is nothing different. SkedSocial is one of my favorites! Also Keyhole is one of my favorites but it cost a lot so I chose to not go for it. 
Now, let's talk about how about attracting more people?
Use a listening tool
Social Listening shows you conversations happening on social media. That includes Instagram. A good listening tool will tell you what people say about your brand or your industry on Instagram.
I can recommend BrandWatch and Mention
One of the biggest problems with advertisement agencies is listening and monitoring. If you're trying to appeal to new Instagram users, you need to know what makes them tick.
Monitor Instagram for keywords that matter to you. That might mean hashtags you (or your competitors) have created or other terms that relate specifically to your industry.
Look for images and content styles that have proved popular, and consider producing similar content. 
What's important is that you know what Instagram users respond well to, so that you can produce winning content yourself.
That makes social listening tools like Mention a must-have Instagram marketing software.
Such tools are quite expensive but take the opportunity to research about it and get a trial basis. Doing this for small accounts is easier than built accounts that already have the funds.
Create a Content that matters
Part of keeping your skills working and your job receiving the results you need. Entails doing not always what you want but more of what you need.
Create content that is appealing such as images and videos.  Also, schedule the best times to post and most important don't forget to be social.
Socializing with your followers includes asking questions, offer free things, and be personable. Socializing is a very social element of your social media marketing world work.
Follow the rule 70/20/10
70% Be Social
20% Promo time
10% Sale Time
Conclusion
Yes, Social Media is hard work. You might need to consider hiring someone for the job if you can't handle yourself. Considering we are in 2020 where most of the brand are devoting themselves more time to build visibility and awareness is no such time to waist with wrong audiences, right?
You will be spending more time on social media, website, content creation while people are still in processing mode. Mentally we are all processing things we are not taking much action than before.
Audiences, clients, potential customers whatever you want to call they are now in a phase of approaching brands, products with much care and expecting more value for the money. 
Be prepared to see all the company marketing efforts when it comes to building strategies and putting your brand in front of the right people. 
Make sure  you get the audit so you can see the light in the end of the Tunnel. 
👉🏻 Don't be lazy to get what is easy or get what is cheaper. Most of the time such a mindset doesn't bring results. 
👉🏻Discover your audience to make your work easier and finding ways to stay way ahead of the game. 
👉🏻Stay social with your audience and continue to create content that brings value to them.
👉🏻Dominating the social media world with balancing with the authentic ways to share.