6 Tips to make a killer social media audit
Though working for a top social media platform I knew it was not adding anything related to my "business". There isn't a way my 9-5 job skills would fix my social media struggles. That is why social media audit is the key element for major potential learnings and changes when you manage business.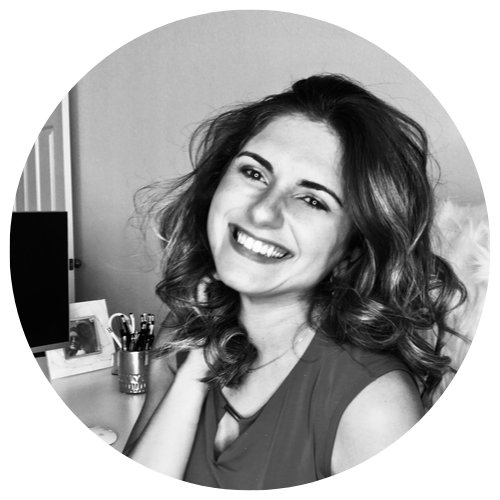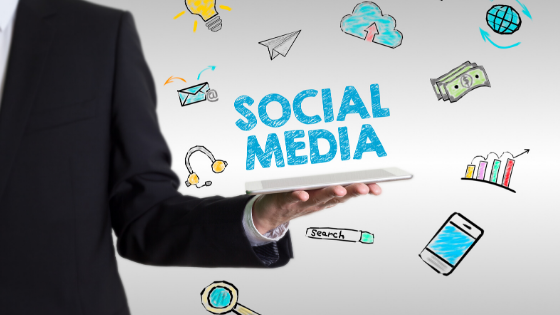 What is a social media audit? How to start your audit?
A social media audit is a yearly deep dive into your social media profiles to your social media tactics. Audits can help improve your channels and create better strategies.
Social Media Channels comes with the ability to check for activities that include results, audiences and deep details where you can better understand what works or not.
Why should I invest time doing a social media audit?
Understand if what you doing is working or not is very important. The key element of creating a audit on your account is that you will review your tactics and build new ones, of course this varies business to business. 
Audits can be basic or really intense because is like going thru a long time of history of your account. Audits can show you if you are missing out on opportunities that you haven't capitalized on. It does help brand yourself or your business much better.
Follow the 6 steps to audit all your social media.  
1. Have a Spreadsheet ready
Excel is going to be your best friend here. If you don't know how to make one has tons of social media audits templates available if you google it. HootSuite is providing a free template. 
2. Line up your results
Compile all the social media metrics you can to check your results. Look for information like:
Profile information (name/URL)
Engagement Metrics (likes/shares/follows/comments/clicks)
Audience Demographics
Referral traffic
Channel-specific metrics
You can find these metrics in two ways: you can either use a third-party social analytics tool to create reports for you. Keep in mind that has few third party platforms that generates the reports such as:
Dasheroo
Google Analytics 
Keyhole
Agora Pulse
I am not so savvy, I stick with the platform's native analytics tools the tools above and can be cost to have it for a personal use. 
Here are the details on how to do that on each one:
Facebook: 
Go to the drop-down menu on the right top corner of your Facebook page and choose the page you want to analyze under Business Manager.
Once you're on the page, go to the top toolbar and click "Insights."
 In the left toolbar, you can filter them by day, week, or month.
 Below, you will best be performing posts and other content information that is pertinent to your audit.
 The "people" tab will provide you with details of the demographics of your audiences. With those simple steps, you will have a good idea of who your audience is and what content they enjoy.
Twitter: 
Click on your headshot/brand image in the upper right corner, next to "Tweet". From the drop-down menu, choose "Analytics". On the home page, you will find top content.
In the top menu, you can choose Tweets to find frequency, engagement, clicks, and top content and "Audience" to break down demographics.
Pinterest: 
The good news is that a lot of Pinterest engagement can be found right on the individual pins. That being said, to see a more complete and in-depth view, you can view your analytics. To view analytics, you have to upgrade to the free business account.
Then you can select "Analytics" in the top left corner. There you will find your impressions, viewers, and the most popular content.
To dive into the demographics, you can click on the arrow beside "people you reach," and "interests" will give a good idea of content topics your followers enjoy.
Instagram: 
The manly way to audit on your Instagram is thru your mobile device only.  You don't have the ability to see the data on the desktop. On your general Instagram page, you can see the main stats: your follows and likes of your post.
Also, you need to upgrade to a business account which gives you Instagram Insights. You can see impressions, reach, profile views, and demographics on your followers.
LinkedIn: 
To reach your LinkedIn analytics, you click on the image in the upper right and go down to the "Manage" section.
Choose the page you wish to see analytics for and navigate the top bar to find the stats you need.
Check your recent content and interactions, analytics will show visitors, updates, and followers, and notifications show all the interactions – shares, likes, comments, and mentions.
3.    Analyze and Measure plus identify your winner networks
After you collect all the main information and completed your audit. This is the most important document you need to move past struggles. 
Ask the following questions: 
What content is performing the best and why?
What channels are performing best? 
Are you reaching the right people?
Define who your core audience is – understand who they are, what they're doing on your social media channels, and what they're looking for.
Your audit numbers can tell you all this and more.
4. Let the analytics wizard share with you.
Here is the moment to figure it out what is the best channel for giving you the best traffic, and invest more time there.
Important to say that you might consider not staying on a certain platform that isn't providing you a great return.
If your Instagram is positive engagement and attentive, and your Pinterest hasn't shown all that great moves.
Well, it is time to pack your bags and focus on the successful channel.
The point is to figure out where your target audience is and zero in on that network.
Besides guiding platforms, your analytics will be able to guide the content as well. Find your highest performing content pieces and try to recreate what made them great.
A little bit of testing and you can have high engagement on every post.
5.    Design your content
Good time to take stock of how you are representing your brand across your social networks. Audit helps tremendously in this aspect. 
Is your brand consistent across all channels? Invest in doing some Social Media Optimization. I talked in my branding video on youtube to make sure you are not confusing your audience or future clients.
Are images and voice in line with how you want to portray? Use your audit to fine-tune your look and feel across the social networks.
6.    Review our alignment with goals and budget
ROI is very important to figure it out. If you are just getting started you will need some idea.
Get your records and look at how much you're spending on your business, including advertisements spend, consulting fees, app tools, and services, etc.
Compare the costs with the benefit you've received – are you more efficient in your social media management with the tools and help that you've taken on? 
Conclusion
A social media audit will help you reach your goals once you know who is your crowd.
Using all the data you researched, will give you the idea of what have missed, met, or exceeded your goals and expectations.
Audit your networks is a great opportunity to understand what is working or not.
You will gain a good understanding of how well your strategy is working and what you need to do to move forward.
The result will be a more streamlined, efficient, and effective social media strategy.
I am currently investing in time to do an audit. Now is your turn!