Start your Social Media Marketing
Now Is The Time For You To Know how to start in Social Media Marketing for your Business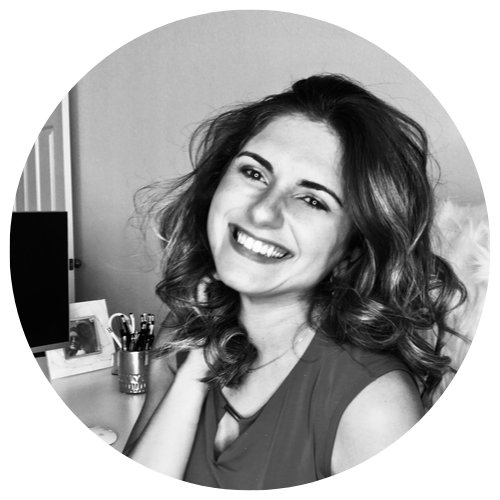 By CAMILA FONTES
A Simple way to Start in Social Media Marketing or become an expert in social media management services might be simple as you chat with friends and comment on their photos, but to get started in social media marketing for real is beyond adding friends and chit-chat a daily basis. Here in this blog, I am going to explain what basic you need to get started with social media but you have to keep in mind that this is NOT all the aspects this is just the beginning of the process. If you embrace these basics steps you might be gifted with what's along with it.
Most marketers offer consultations and are free to start up, some cost a minimum fee, others just solely works as a consultant. I am glad to be the person to guide and help you if need more details in the path of #becomeyourownboss.
Any person nowadays, who wants to work from home doing something small can actually give up easily because is challenge to see a quick return of investment.  However, it does takes time and is not just too simple but also not as complicated. As business owner myself I go thru the roller coster too and I am not promising beautiful days you will have to face and overcome the challenge of hard days too.
Finding success it will depends on how much committed are you, how much you you want to get it done.
The most important for me in the process not to be too afraid to fail but rather to enjoy the journey and the process, because you also are in the learning mode.
I want to make the mistakes and setbacks as part of the strength I need to continue to grow and grow stronger. There is nothing that will stop me and the same for you. If you failed and give up is because you have chosen and you have to deal with that consequence or freedom. Sometimes is a benefit of walking away, hiring someone, or enjoying learning yourself
Let's start:
Here are my main questions to ask yourself about what you want to create on social media platforms.
How to get started with Social Media Marketing?
Questions: 
What is your business?
When do you want to launch your business?
Where are you going to be present in your business?
Who is going to be your buyer persona?
How are you going to sell, advertise, and show your product?
Once you get the answers you need to start to make some research in your field and make more questions to help get the feeling.
What is my competition?
where are those competitors present in social media, places?
Who is their buyer persona?
What is my product that differs from them? Cost? Quality? Production?
Do my product has more to offer?
This is just the basic steps to get started.
CONTENT MARKETING CALENDAR 2021 – COMING SOON!!!
Social Media Channel – Which is the best for my business?
Let's say you got all the first part figure it out and you ready to choose a social media channel than here are the steps to get you going.
Social media is social media but every platform offers a different layout, for different content, photos sizes, and the ability to add hashtags or links and be more informative. The target demographics for each of them differ as to the main audiences. It is commonly suggested that to increase your brand presence and visibility, you need to be active in all forms of social media. It is important to be aware of consistency and dedication, very important to assign a social media expert to maintain it. Finding the time to maintain every platform out there can be extremely time-consuming. Let's dig into it, shall we?
Twitter is big in news, and spreading the message quickly, updating with economical categories. Twitter feeds work fast and you need to be as fast as possible. Once you tweet 20 minutes it takes an average for your tweet to get the pick attention. Be relevant, use your brand voice, personality, and be brief and clear.
Who should use it: Everyone – from individuals to the largest multinational corporations
What to share: Start, join, and lead conversations; interact directly with brands and customers
Post frequency: Isn't a gospel for this but as much as you would like per day
Instagram is super visual and important to have a cohesive theme layout and attention to detail, the pictures and words are a combination of factors to drive attention.
Who should use it: Anything today can seem to have a high impact on Instagram, food, services, product base, agencies, firms. It is easier to say what is not good for you. Instagram is not good for some Technology business such as engineering and AWS
What to share: Short videos, words, quotes, images, and quality images, stories with captions, quick Q&A's, boomerangs, questions and surveys you can create to leverage your brand
Post frequency: Once or twice a day
Instagram algorithms are trick and are important to have good visual content for their customers to get the right for the audience. Create and post content accordingly.
LinkedIn is well known for its job search and recruiters. It is a powerful place to connect with people and companies.
Who should use it: Businesses, job recruiters, and people searching for jobs.
What to share: Your brand, your organization culture, philosophy, achievements, and all about inspiration, and how you are impacting the world, news, and inspiring videos.
Post frequency: Don't go overboard and choose content carefully – one to four times a week.
Who should use it: Everyone even cats and dogs  ( jk no cats and dogs).
What to share: All types of online content, events, ads, groups are strong now on Facebook and are a very strong community builder platform.
Post frequency: Once or twice a day especially afternoons.
Facebook is all about pay to play, you no longer can get organic attention for all sort of business. Ads are a great way to maximize and reach but don't try this if you don't know how to use ads because is a big money waste for a lot of small businesses.
5. Pinterest 
Who should use it: Fashion, food, design, travel bloggers, in general, can use this platform. Even Video bloggers.
What to share: Creative, visual content, and make sure you make a cohesive platform.
Post frequency: Like many, you want a day, especially weekends and evenings.
Pin your content, share other pins, share your blogs, and make sure you have a cover and CTA, and most important and make sure you can engage with the platform.
Hope this post can get you clarity on what you are looking for. Thanks for following my blog, sharing, and being so kind! I appreciate it. Please comment or make any questions or suggestions.
Conclusion:
You got to love social media, and if you do you will be able to make wonders. It takes time to build Social Media Marketing business, especially now that it has become very competitive but you still can niche yourself out of the crowd, but you need to use your competitors to your advantage. Research your competitors from head to toe.
It is possible to still find a space to be unique and creative. Just keep in mind that will have days of ups and downs and you will need to recharge and the goal is to start off slowly with small crafts and slowly build your empire.
I am sure any social media expert has levels, and experience but forget about others, don't waste your divine time on trying to battle just focus input your work in place and slowly you will notice the differences.
Good luck with your journey.