How Small Business Can Get New Clients During Covid19?
How small businesses are going to lead their own efforts when it comes to get clients during crises.  Is the strategy of getting new clients have changed? It is anything else we can do to make it work? How business owner will have to work for to continue making profit?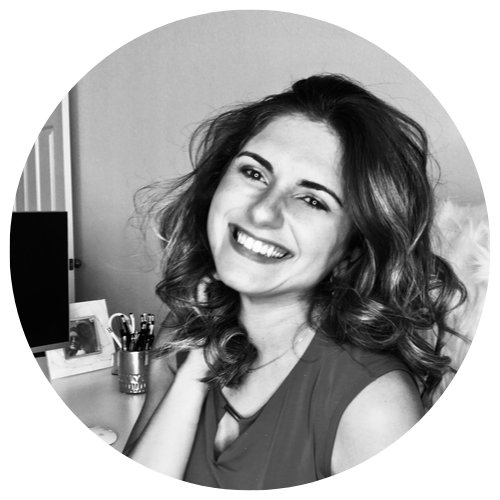 Getting new clients during covid19 is the most challenge thing. While people are leaving jobs, and organizations struggling to keep up. We also see some freelancers having problems in businesses.
The most important component of any business owners, entrepreneur and freelancer, self-employee in the service industry will need a new pair of eyes to keep in track of your research trends, problems, target market, demographics such as ages, locations, and knowing the culture.
All these details you will be able to come up with a form of marketing campaign and strategy that will shift what you have been doing in the past.
I want to clarify that people sometimes think that niche is a thumb rule, and please let's make this unruled it. There isn't a problem of being generalist on your market. Notice that if the skills you provide to your clients can be very beneficial to them. You can wear many hats in many jobs and show some impressive work. Don't get yourself overwhelmed. Make the efforts count!
Having a goal is fundamental for this business. This goal is a changing phase. Most business owners the goal is going to be simple. Going back to business. There is one goal needed now – Move your business online if you haven't done yet.
Services, Retail, product sales, anything will be online priority. If you envy about amazon success, so you have to get inspired on the same level.
"Talking, chatting, sharing is the easiest way still effective and who doesn't like referrals all you need to spread the word to the word get spread"
Small, to medium size tasks you can accomplish your small goals. Also at the same time setting goals for your business. Such as promoting a product or service, creating social media accounts, writing blogs, creating contents, doing short videos.
Make sure you write specifics for your goals. 
I recommend using a SMART technique for your goals. Identify the tasks associated with your marketing goals and set deadlines for each individual task. Make sure the task deadlines are connected with the overall project deadline. Boost productivity by tracing goals, getting them going and check them out.
Adopt a Team management tool here are some that I enjoy working with it. 
Marketing your business
 It can be weird marketing the way you might believe is good enough, but because of the market of years ago is not the so much the same today, especially in the digital world and with covid19, but as you can see the whole world is been virtual. Everything is online and connecting via social media.  Here is another reference for future information about how to promote yourself and your business without social media if you want to power up both options –  10 ways to promote without social media.
Word of mouth 
Talking, chatting, sharing is the easiest way still effective and who doesn't like referrals all you need to spread the word to the word get spread. The people talk about it especially business owners and other professionals.
You can also use linkedin.com for your business and building a network there. Send colleagues and past co-workers emails and reach people of your connections out.
Marketing products  
Branding is a key element for all your promotions and name. giveaways and freebies need attention. People love freebies and handling those to your audience  is a fun way to stay engaged.
Marketing products such as pens, notebooks, mugs, etc often are high costs and not return. Focus on what you can do.
Another form of promotion is your website, people think the website is nothing more than that.
A website is essential
 for your business. Make sure you create something you have full control of. Creating sites often on Wix or other platforms you are not having full control. Buy a theme, or create one from scratch, the most important save your contents you adding on the website.
Also, blogs are a great way to distribute a form of content to generate traffic to your website. Consider different factors on your blogs such as content and SEO is a plus.
Offer and Discount
I am very against doing things for free, everyone has values and talents. Internships are the great way to get going in business. The right to take your first clients as internship experience can lead to big ones. If you are not so into the free cost service once in a while. Try to offer discounts, coupons in your business. Also, another strategy that works well offering a referral special discount. Anyone who recommends your service gets a gift and a new client gets a discount.
Clients Loyalty Experience
How you engage your clients and customers are so as important as building trust. You are not only doing the job itself but how to communicate is the key point to fire, hire, and sell.  Use all forms of communication such as emails, chats, video chats, and keep in mind to be honest.
After work delivered you can always ask for reviews and feedbacks. You can also promote the reviews.
One great thing to do is to tell them what they are missing. During your listening to a client make sure you catch what they have missed.
Keep it up the good work is the secret for any successful business. How you going to continue to leverage what you have:
Be aware of risks and protect yourself, few tips when getting paid and closing a deal. 
Open a DBA – legalize and make official

Have in writing the terms and conditions of your service

Do not stay on the phone with people discussing and researching their business. Free consultations are for introductions and presentation of your work.

Build a social media questionary for your potential client

Have a signup form and service contract ready

Build a proposal and do not make research until the contract signed, so you protect yourself. Also, your time is valuable and you don't want to waste it!

Layout the financial strategy in paper with many details as possible. Don't be afraid to share your prices.
A bonsai
 is a tool that preps everything from the proposal, to invoices, it is a perfect tool for your business.
Where else can I get a client or build a portfolio?
As much as I want to recommend a lot of other sources I don't want to recommend it anymore Fiverr and Upwork. It is so crowded with people and these such sources have changed so much who can freelance.
Conclusion
Becoming a social media boss, a digital marketer freelancer has never been that easy. Starting a business and needing a client is a full task that requires a lot of work. Takes time to adjust, organize, and live a routine.
It might be overwhelming in the beginning. Any failures serve for growth and opportunities. Now with Covid19 is going to affect business and companies will have to fight to make it.
This year of 2020 is been different and things are heading to changes. Even more, find pathways to increase, sales, traffic, leading to new clients. When I am not speaking with clients I am learning something new, reading a new trend topic of blogging.
Input into your business while you have free time. Output when you ready!
At times you don't have many materials to show, or even client reviews. You can create business cards, marketing materials, help others for free. A personal touch like this can give you some returns. Whether it is doing a redesign of a website, revising marketing copy, or coding up a quick prototype. Being personal takes time, but it is likely to help you stand out and close more clients.
These are my best strategies for getting new clients, but I want to hear from you. 
What strategies do you use to land new clients? What tools and resources are helpful? Have you used some of these strategies before? What worked and what didn't?