Hashtags do's and don'ts guidelines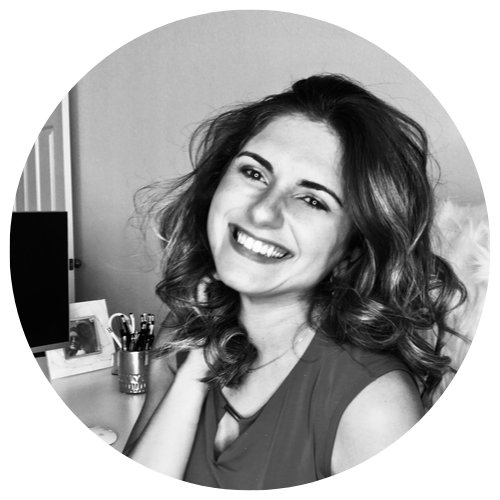 Hashtags dos and dont's guidelines updated.
Hashtags are a crucial part of social media marketing. It is a great way of labeling and finding social media updates.
Knowing how to use a hashtag is fundamental to your success on social media. I spend weeks studying hashtags I am not an expert but all dos and don'ts are part of my way to keep the good work. Hashtags generator tools have become a very easy way to help quickly set your content to reach, but with social media platforms changes the developers of hashtag generators have forced themselves to change the way generating will be. Back in 2018, we could get free hashtags today you need to be paid for a scheduling tool in order to generate the hashtags for you. This post focus on the ability to do yourself on your own. 
First, what are hashtags? 
The hashtag is a symbol # that allows you to add along with your social media contents, so you get more reach, gain traffic, increase your audience. 
What to do ? and don't do with hashtags? 
What is the best way to use hashtags in social media?
Make Your Profile Public
One of the hashtags is to help direct users searching specific terms to your posts and/or account. 
Instagram and Twitter accounts must be public don't limit your posts because hashtags require your account to be public.
Update Your Accounts
Nothing worst of an account that is empty in information or confusing to the public.
Prevent your profile from becoming the worst image of the business or not completed. Check the bio, information, and your mission statement, and create a good introduction. 
Use Popular Hashtags
Not every hashtag you use has to be a custom hashtag. You don't have to always come up with your own hashtags neither but you can capitalize the existing ones. 
Keep in mind, that the more popular the hashtag, the more likely your content is to get lost in the shuffle.  Keep 9 large, 9 medium and 9 small in popularity. I would solely focus on relevant hashtags part of this process is my next step. 
Research the Hashtags
If you create a popular hashtag for your brand don't post yet. First, go back and edit your existing posts/content to include the hashtag. This way, when users search for that hashtag or see it in a new post, they will see results when they tap or click on it.
You may also want to use this hashtag best practice for choosing a hashtag.
Take all your popular content and check the hashtags you applied and you can be aware of what brings yours to the top.
Use Hashtags in Context not alone
One important hashtag best practice is to use them in context. Hashtags are not meant to replace captions.
Make sure you use hashtags as a supplement to the content in your posts.
Engage with Hashtag Users
Engage with followers, respond to their comments and their likes. 
Research their hashtags and yours and stay connect with hashtags your followers are using as well. 
Do be specific when using hashtags
Be specific and clear on your hashtag will provide you to get the attention of the right audience. The last thing you want is to attract unrelated crow to your business. Getting specific audience allows you to interact and increase engagement and even generate more leads. 
If you don't have your own business hashtag, find one or two existing ones that fit the photo.
The hashtag I use for my business is #smallbusinessconsulting which will target the people that I am looking for. To create a relevant unbranded hashtag.
Brand hashtags don't have to be the name of your business but it can relate to the special event or campaign you are currently promoting.
 If you noticed colleges, shows, soccer events creating hashtags that are representing their business product or event but always staying relevant to the brand.  
Study how to use hashtags in each social media channel.
Applying hashtags on Twitter is very different than Instagram. All social media channel takes hashtags very different as other platforms. 
As we explain in my video. Instagram you can use 30 hashtags while Twitter does not need too many hashtags sharing content all you need to stay relevant with 1 or 2 hashtags. Instagram has also proven 11 hashtags be pretty much effective than using 30 but that doesn't mean you can't use 30 hashtags, I do use 30 I do recommend when possible to the best you can. 
Before using hashtags, do research on the proper way to use them for that particular network. Also, take the time to discover the most popular and most relevant hashtags on a specific subject for each network. This extra time you invest will pay off in engagement down the road.
Too Long or Too clever
Don't come up with long hashtags no one wants long hashtags to keep adding on their content. Don't complicate make it easier and easy for followers to remember.
In this case, you're better off with something simple and creative.
Don't do this in any case:
Hashtag for everything
More hashtags than a caption
Punctuation in Hashtags
Use Commas to Separate Hashtags
Repeat Hashtags
Use Too Many Hashtags
Use The Same Hashtag in Every Post
Please do not believe that using 30 hashtags only will make you gain more followers and make you super popular. Consistency is more important than 30 hashtags, but Instagram offers the 30 limits so use it.
Keep in mind that hashtags are used to reach and to be known by the right audience, so be specific when using. It is better 11 hashtags related to your niche than 30 unrelated – you don't want an unrelated audience.
The truth is, not everything you produce is going to fit into that category. Comments, responses, and engaging with people those things don't need hashtags. Add only hashtags for contents you write, or share such articles and own content.
Using hashtags will allow you to make an impression on a wide social media audience. Make sure you're sharing the best content and making the right impression.
A hashtag gets cut off with the first space or punctuation that follows it, so don't put punctuation in the middle of a hashtag.
Punctuation at the end of a hashtag is fine, such as with #itsanewday!.
To separate hashtags don't use commas, give the spaces only is enough. The common way that users list hashtags, and also creates a cleaner look. For example, use #casacor #socialmediaevents #interiorstyle instead of #interiordesign, #homedecor, #interiorstyle.
Using the same hashtag twice in one post will not increase its effectiveness, so don't do it! If you are going to use #tiptuesday and #tuesdaytip what is the point with the same meaning?
Some people believe using 30 hashtags is greater and others don't but Twitter or Facebook 1 to 3 hashtags are quite enough.
Another tip is to add the hashtags as part of your comments work the same way as they do in your posts. Tools such as later.com now have this available for paid members. The goals are to not distract from the caption.
Do not use the same hashtag in every post. The one exception here is your own custom business hashtag, which you are free to use in all posts. It's a general social media best practice to change your content and to avoid the problems of losing followers.
Hashtags can be confusing but once you understand the basics, you'll find them to be easy and effective. Now that you know what to do and what not to do, it's time to get started with your hashtag marketing