2021 CONTENT MARKETING CALENDAR
Imagine NEVER Having To Struggle With Content Ideas Ever Again…
The #ConsistentContent Calendar is the done-for-you.
Social Media + 100+ Holidays + Marketing Campaign ideas and strategies ready! Attracting ideas, all this content will help you stay engaged, connected, and in growth with your marketing and business.
I know what it feels like to struggle to post consistently on Social Media & come up with content ideas that can actually captivate your audience & attract the exact people that will be interested in what you share.
LET ME EXPLAIN SOMETHING…
WELL, THIS IS WHAT IS HOLDING YOU BACK...
You are struggling and overwhelmed trying to figure out what makes your audience stay connected and engaged with exciting content that impacts your social media brand awareness.
You often question yourself what to post, when to post, and what those posts should generate. You get yourself lost in the words and images.
You do struggle to address all responsibilities in time and spend too much time thinking about what to do, or even spend so much time doing nothing to improve because you did not find a solution like this one before.
YOU ARE DEALING WITH THOSE THINGS, TODAY THIS ENDS NOW!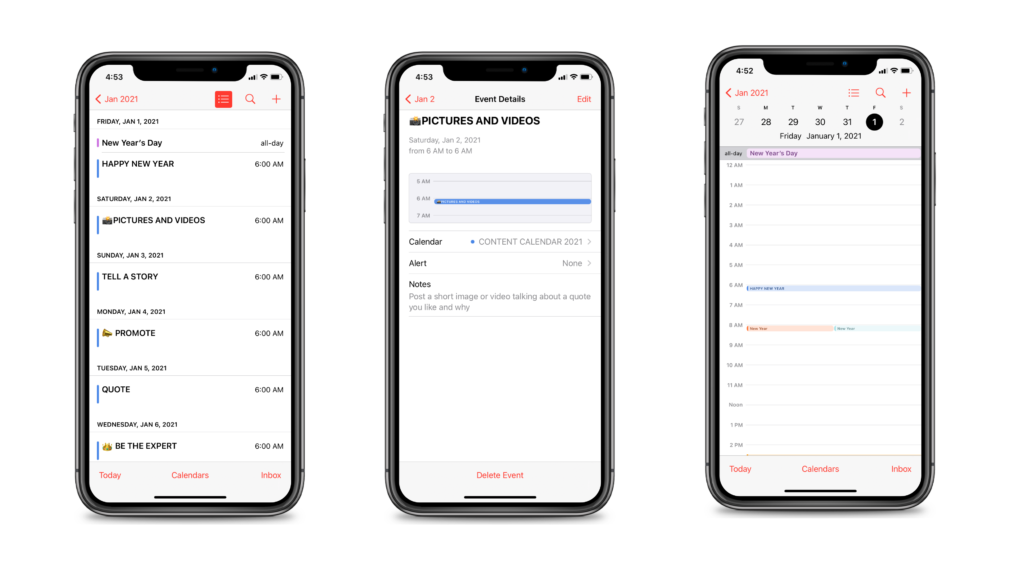 2021 content marketing calendar
Who can benefit from these Content Calendar 2021?
Sed ut perspiciatis unde omnis iste natus error sit voluptatem accusantium.
Marketing teams: Marketing campaigns often have a lot of moving parts, including social components. Keeping teams organized and making sure everyone involved in a project understands the social promotion schedule is key.
Small businesses: Staying organized with a calendar makes it much easier to save time and maintain consistency. This is important for small businesses, where resources are limited.
Consultants: Getting all of your clients organized with their own calendar can help tame the chaos of managing multiple accounts.
Media companies: If you're creating editorial content, it'll need social media promotion. Keep it all together on your calendar.
Bloggers: If your blog is your business, you don't have time to waste with dysfunctional tools. Make sure every post gets promoted on your calendar.
Entrepreneurs who want to get things done easier and stay productive.
Creators who are busy manage other things and need to stay consistent and productive.
Online Business Owners who are currently on a tight budget to pay social media managers and really want to get the business going.
WORK SMARTER, NOT HARDER!
Fashion-forward. Trend-setting. Captivating.
This Content Calendar Is Different and Unique
The best social media marketers keep organized with editorial calendars. I spend thousands of hours of my life losing my mind because I struggled with what to post, I could not access content from anywhere, and I had to constantly find another tool or another way to post. when you don't have a plan, a strategy, a system in place you cannot make anything happen. Trust me! This calendar will change your work hours.
What you get with 365 days of content ready?
Content ideas are already established. You no longer have to waste valuable time thinking or worrying about what to post on your social media. The struggle to post the next day, next week, next month, next quarter, heck! ARE OVER!
Time Management made easy
Grab a cup of coffee, relax while choosing photos, videos, stories for your next content ideas, and Boom! You have everything accomplished within a short time – so fast, so easy!
Easy to Setup your Daily Content Routine
Grab a cup of coffee, relax while choosing photos, videos, stories for your next content ideas, and Boom! You have everything accomplished within a short time – so fast, so easy!
Easy to Create and Share Content
The 2021 Content Calendar makes it easier to create and share your content with your team in advance. You can NOW customize your templates with new quotes, new questions, and a lot more.
2021 Content Calendar comes in 3 Excel formats. When you get your copy, you'll be able to download it in different formats or even import it to your Google calendar.
The 2021 Content Calendar contains a series of holidays. I made sure to separate the holidays as fun, extra, suggestive, and more. The holiday sheet comes with special suggestions. These suggestions you will make you feel like you have all the answer to finish a fantastic content.
Stay Creative With Your Campaigns with the 2021 List of 100+ Holidays and Awareness Months
Plus, you get the awareness months that will help you stay connected with the happenings of the world. – you'll be able to engage more with high efficiency and become more productive.
Grow Your Social Media and Build Your Followers With Real Connections by doing the Real Content.
The 2021 content calendar helps you maintain consistency. Consistency is the primary issue among business owners. This calendar will provide you the essentials to become consistent. Creating all your social media posts with this calendar will help you maximize time. You have all the tools in your hands with this calendar to make your social media speak!
The benefit of having one year's worth of fantastic content ideas is simple. I already laid out for you all in a calendar. So you'll no longer have to waste time worrying over your next post.
With the 2021 Content Calendar, you can add more efficiency to your team. Increase consistency in production, work on teams, delegate tasks. No excuse to get work done within a short time – plus, everybody gets a fun time!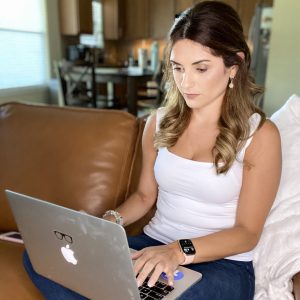 'I am a Digital marketer helping entrepreneurs and business owners share their expertise with their target audience so that they can scale their businesses on and beyond social media.
After over 3+ years as an executive for Facebook Inc. I took my own business to full-time leadership. Today I consult with a series of clients including coaches, CEO, and entrepreneurs of low and high levels.
Despite recent graduated in Digital Marketing at UT during the pandemic. I've continued to grow my following, secure my success, and help my clients do the same. Creating this calendar was the pivot point to my career and my clients who will take most of it out. This allows me to work more efficiently so that more time can be spent on bigger revenue-generating activities!
Having around the clock idea generating resource has changed the game for me, and I'm offering you the chance to experience an affordable solution to your content overwhelm that will serve your brand and audience for the better.
You don't want to sleep on this!
What my clients say about my work
Get to know what they are sharing about it1 
Camila is well know, and she is absolutely rock my content plan! It works for me! I am not everywhere anymore. I am within a journey and direction.
Solid Content Planner, what else can I ask for it.
Wow, I am handling on my own without pain!
Life is much easier! I don't have to worry how to create things, i just delegatem getting this to my team it did helped.
MAKE CONTENT LESS STRESSFUL AND MORE PROFITABLE! 
Copyright © 2023 Camila Fontes Digital Marketing | Powered by Camila Fontes Digital Marketing