Are you sure you are not forgetting anything?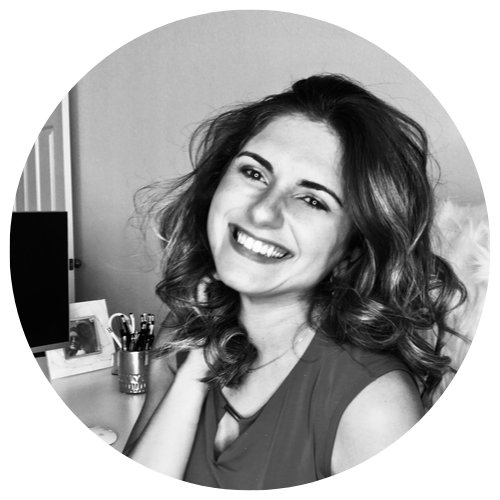 We all can be victims of branding common mistakes. Sometimes a small business  will spend what they don't have time and money to get a "brand" established — they create a name without researched,  believing is that simple and easy. 
They pick a name, find availability on instagram and boom! They things they did a great work. Brand is done! Chacalaka! 
All you need to do is post whatever and start to sale. Easy if this is all we need to do. In middle of digital where millions of brands and competitors are all together is hard to achieve your goals with this such simplicity approach. 
Even the most popular brand in the world can be killed if not done right. 
Below are the most common mistakes small business owners do. If you don't focus in setting up your business entirely focus on your brand and what your brand is all about you won't go anywhere or you won't get anything in return. 
Memorize all 16 and if you catch yourself doing any of them, turn it around fast. 
1. Failing to build your network 
Your network is your net worth. You need to be around where your audience is. They don't come to you, you also go after then. 
2. Being invisible
No matter how great you are, it means nothing if no-one knows who you are. Show off your face, your story, your life, your goals, and make people resonate with your story.
3. Not sharing your own unique story 
Facts tell, but stories sell. Just like #2 don't let your story away from your brand. Your story is your brand and sharing the personal side of your brand attracts more people. 
4. Being very inconsistent 
Not posting everyday or stay engaged with your Audience affects your accounts, and your brand in many ways, so get your content in check and be consistent checking, engaging, posting, and promoting. 
5. No Niche – wanted everyone
You got to aim to one direction. Don't make the mistake to reach everyone and every business. Find what yours strong skills, qualities and stick with it. Maybe you are good in x services and maybe your are making more with x product. So focus and aim what brings your the best. 
6. Reaching wrong audience
Buyer persona can be confusing but takes brainstorm, and lots of researching and thinking. Use logic. Who will hire your services and buy your product? 
7. Low Quality Social Media Images
Quality content is everything and without quality you can't go anywhere between million better content than yours. 
8. Creativity without Strategy
You might have all good quality content but pushing content without the strategy and goals in place is like pointing arrows and not seen where it lands. 
9. Not Focusing on your Core Service and Products
 If you just aim to make money you business won't service. Business is everything, from marketing, Service, Mission, Values and stick with it and making products and service connected with the entire brand statement. 
10. Not Using Customers, clients,  patients for your branding
Not highlighting your customer reviews, or before and after, problem vs solution you are missing a lot in attracting what people are actually looking for 
11. Jumping on trends without measure 
Not always whats is trending is good. You need find quality among the trending and scale up your research to bring the best way to express trending in better way and better vision. Keep your on the prize but don't caught with unnecessary trends. 
12. Neglecting public feedback  
Run polls, gather feedback, conduct research, dust off the positive media, whip up a great new campaign idea or head back to the drawing board. Just be sure to steer the ship in the right direction before it hits a giant iceberg.
13. Missing a Value proposition
 It is so important to keep in the track of your business missions and values. Overusing of buzzwords, vague terminology, not showing problems and solutions, and just flying to close what competitors are saying. 
14. Not Getting a Logo Right 
Your logo is your story, bad quality doesn't live a good impression. Creating a logo that is visual, with voice, messaging, and the right combinations and fonts can make a impact of what you are trying to offer and attract. 
15. Value for consistency over character
However, each channel or platform represents a chance to create a different view or persona of your brand. As long as the brand knows what it stands for, consistency can take a back seat. What's the point of sharing the exact same message on Twitter, Facebook and LinkedIn? Seems a bit redundant, and audiences will likely tune out or ignore certain channels as a result.
16. Marketing Materials set aside
Typically small business owners focus printed marketing materials and order thousands of these products and all it gets to be staled in the closet and with changes happenings they tend to forget Digital and going old school. Hey, nothing wrong with traditional marketing but a balance of both can help target the right people, in right places. Don't over spend in marketing materials with no purpose.
Top 10 organizations that have brand gone wrong:
Kodak
Polaroid
Compaq
Palm
Tropicana
Nestcape
Borders Group 
Coors 
The Rack 
Juicero
Segway
Conclusion
No brand is built overnight but you can start laying the groundwork for what you want your brand to represent in all of the most crucial, self-defining aspects of a business right now. What common branding mistakes have you witnessed that you would include on this list? Share your thoughts in the comment section below.