9 ways to truly value your clients
The top 9 ways to truly value your clients can always open doors. Have you ever ask yourself how to get more clients, or give better attention to existing ones? Do you really want to know how getting new clients in 2019 works?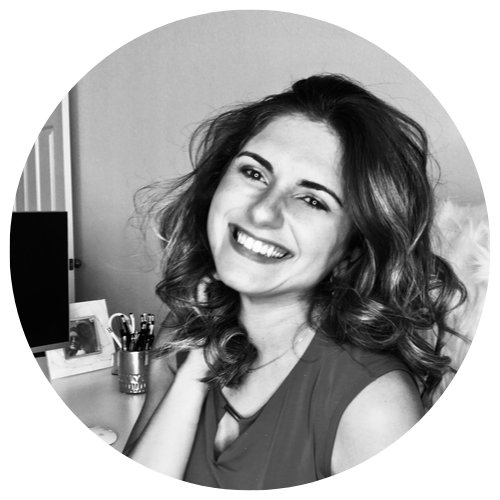 Customer Service is a must in any business. They are the reason why are you rocking or rolling or actually rock rolling their business!
Basic customer service is normal in any business I am talking about the best customer service.
Instead, what I am talking about is a business that had that certain something that's hard to put your finger on.
Personally, I have only been to a few businesses that had that certain something, but they all had one thing in common:
They always made me feel like a VIP long before I left. Then you ask yourself How did they do it?
What secret formula did they use to make going to their business seem so magical?
How can freelancers do to provide the same?
"Class aptent taciti sociosqu ad litora per conubia nostra, per inceptos himenaeos .Aenean non turpis vitae ligula tristique sagitt isras varius erat pulvinar eros pretium"
My top 9 ways to make your clients feel truly valued as part of your business.
1. Clients Are Humans too!  Everyone loves to be acknowledged, even in small ways.
One thing you can do is make sure to treat your clients like real people, not just robots on the other side of a computer screen. Find out when your clients are going to be celebrating their birthdays or anniversaries so you can help them celebrate. If it works for your business model, consider offering them a special discount. This can help increase your sales and also and brings some special touch and value to their business. You can add nice stationery and sign the card personally when you send it to them in the mail. Mailing a hand-written card can feel so much more special than sending an email.
2. Give Personal Attention
Find the balance – everyone deserves – letting them know you are there for them and their needs.
If your clients do business with you online instead of in a storefront, don't bombard them with e-mails and calls so that they feel overwhelmed. I hate when I receive millions of email every day and every week, that makes e walk away right away.
Be visible and available so they know you are there to help them. Greet them by name and make them feel like they are your top priority. They will feel valued as a result and it may be exactly what brings them back to do repeat business with you.
3. Thank Them
Whenever you can, thank your clients for doing business with you. Again you don't want to overdo it because it will come across as fake. Always be genuine when you thank them because your clients and customers can spot a fake easily, which may cause them to feel lied to and cost you a client. If you want to win client and customer loyalty you need to be authentic. You might want to consider offering them something special at the holidays such as a small gift or card. Starbucks cards, decor pieces, custom gifts, decals, mugs, etc. Think also on your budget!
4. Create a VIP List
Add your loyal clients on your VIP list, the clients that hires you often to do some work are the ones who get to be part of your VIP list which means you could host a special sale just for them, or open your business during off hours for a special VIP event, be creative and you offer gift cards or special gifts.
5. Listen to Feedback
check all the reviews and collect a little bit of information from your clients, you can find out what they like and dislike. You could also use the information to let them know when new products or services you know they will like to become available.
Surveys and polls are great but make sure don't take much of their time. Remember they have a business to run!
6. Become Their Customer
One way to help your clients feel valued is to turn the tables and become their customer. If your clients also have businesses or products, keep them in mind when you need services or products they have available.
7. Stay Presentable
If you conduct your business online instead of in a physical location, keep your website and mobile websites updated. Make it as easy as possible to conduct business with you by making changes and updates when necessary. In order to make your clients feel like they are special, you have to become something special as well. If you have a storefront it needs to always be picked up, clean, and well displayed. You need the right lighting, music, and even temperature to entice your clients and customers to stay longer and shop more. 6 Ways to Improve Social Media Presence
8. Communicate
Keep your clients informed of what is new with your business. Let them know if you are offering new products or services and when they are coming. Send out an invitation or newsletter to let your customers know. Include a promotional sale with limited availability and dates to let them know the products you are offering are special.
9. Treat Employees or Contractors with respect.
Do you have employees or staff that you have hired in your business? If so, you need to treat them like gold. Acknowledge your employees, a team in front of others and make your employees feel valued the same well you treat your customers or clients.
I had once a job interview that the company is great customer service, fantastic work they do with their clients, and the company makes a lot of money but the employees were completely feeling left out. Most companies do this, employees don't live because of the company is because of their managers, and lack of structure. Treating your employees well and recognize how much you appreciate them is just the same way you receive back from your clients and workers.
Conclusion
Treating people with respect, attention, and value is pretty much adding the same thing to your business.
How do you want to be recognized and seen? You have to treat people better than they may even deserve. But putting real effort into making your clients and customers feel special can have amazing rewards for your business. It will not only make your customers feel special, but it will make your business special as a result.